October 22, 2013
Welllll….It's been awhile!  Apparently, my commitment to maintaining my online presence wanes moments after I post something on my website! : )  But, WOW, I have a LOT to tell you about!!  TWO AMAZING things are happening on Tuesday, October 22, 2013:
First, on this amazing day, my dear friend and co-writer, Brandy Clark (brandyclarkmusic.com), will be releasing her greatly anticipated record, 12 Stories!!!  Brandy is the talk of pretty much EVERYONE who has anything to do with the music industry in America right now.  She is a storytelling genius, an artist who sings with so much honesty she shreds every defense you've got, a fighter who's hung in for the very long haul, and an epic human being.  You've GOT to get to know her!!
Brandy and I have written many songs over many years.  The song we wrote together that appears on 12 Stories is called Illegitimate Children, and I can't wait for you to hear it!  It came out of a conversation we were having—I was telling her a story about someone I knew, which involved lots of alcohol and a random hookup, and she said, "Well, THAT'S how illegitimate children are born!!"  I ran straight to the piano and sang the end of the chorus, and we were off! My publisher loved it, I don't remember if her publisher loved it, but I remember thinking that it was probably just another quirky, interesting song that no one would record. WRONG!! : )  I was ECSTATIC to find out it made HER record!!  Wanna hear a lot more about the AWESOME Brandy Clark??   http://onpoint.wbur.org/2013/10/09/brandy-clark-stories   You can go to itunes and buy it TODAY!!
Next, the Lifetime TV show, Chasing Nashville, will air and I, along with Grammy-winning producer, Keith Thomas (keiththomas.com), and many wonderful young women and their families will be on it!!  I am very fortunate to say that I spent some beautiful time with these girls.  We wrote songs, talked about our lives, sang, cried, laughed, and wondered what it would mean to be on TV.  I guess we're all about to find out! : )  I am EXTREMELY proud of these awesome young women, their powerful spirits, talent, and drive, and I feel very honored to know them all!  I KNOW you'll love Autumn Blair, Helena Hunt, Julia Knight, Savannah Little, Lauren Marie Presley, Tyra Short, and Celeste Turner as much as I do!
Speaking of being honored to know someone, I have to tell you more about working with Keith Thomas.  Keith worked as the girls' producer on the show, and as their producer on the soundtrack for the series, so he and I have worked closely these last several months.  (He also produced the theme song he & I wrote for the show.)  I LOVE and admire the heart, genius, and commitment he pours into every one of these girls. It is a constant joy and privilege to watch this epic musical mind at work!
The last couple of weeks, I've been in the studio (or several studios) producing a new EP with phenomenal new artist, Phoebe Elliot (http://www.phoebeelliot.com/)!  We did some ridiculous tracking at Benchmark Studios (Chris Utley, ninjaneer), with Ilya Toshinsky on guitars, Jerry MacPherson on electrics, Will Barrow on piano, David LaBruyere on bass, and Nir Z on drums.  It's a crazy honor to be able to work with players like this in a studio like this.  I mean, SERIOUSLY, David and Nir played together on freaking ROOM FOR SQUARES!!  That's Nashville for ya.  If you can't tell, from the pictures above, we had a RIDICULOUS amount of fun!!!
We tracked extra keyboards at Mark Stacy's Sound Religion studio.  That dude has every keyboard anyone could ever want!!  We tracked B-3, Wurly, 1920's Mason and Hamlin upright, and Yamaha grand.  He had a Fender-Rhodes, but we didn't get around to that one!
We're doing vocals with the magnificent David Axelrod back at Benchmark.  I am SO excited about these tracks, these songs, and Phoebe's incredible vocals.   I can't tell you how many times David will look at me in amazement as she's singing.  I'll let you know when the record's done!!
August 12, 2012
Hey everyone!  Finally, an update!!  It's so much more like me to keep moving forward, rather than to stop and document anything.  Although I meant to be a responsible web-owner and share much sooner, I wasn't moved to stop what I was doing and write about an experience–until now.
I've reflected for days on the time I spent in the studio last week—I had some feelings re-surface that caught me by surprise and brought me into a renewed sense of wonder.  Back story:  Rick (Beresford) and I are producing a children's record with the fabulous artist & writer, Rissi Palmer.  She's a long-time, precious friend, and we were more than honored when she asked us to write and produce the record with her.
Our goal was to write music adults would love and lyrics kids would wanna hear.  To that end, Rick whipped out his secret stash of sophisticated chords and not-usually-Nashville progressions and blew our minds immediately.  Seriously, I'm married to the man for ten years and he had loads of chords in there I'd never heard him play before!!  I shouldn't have been surprised—no matter the musical direction, he always knows exactly what to do.  This generally causes me to want to be his groupie.  : )
Anyway, Rissi, Rick and I entered in to our collective sense of child-like fun, opened our imaginations, and proceeded to have the time of our lives.  It's reassuring to me how quickly we got to the 'kid' place–the burden of adulthood was lighter than I expected.  The flow of energy was sooooo easy and unfettered.  We wrote songs with very few rules.  We stopped ourselves on occasion when we got too 'thinky' or adult.  We let ourselves be the final answer as to what was worthy.  We flew through a song and couldn't wait to write the next one.  We delighted in each other's ideas, exuberance, and silliness and we encouraged it all.  We watched baby Grace for inspiration and dance moves, and got more than we deserved.  Rissi summed it up for all of us when she said, "Can we please always do this?!?!?!?"
Hmmm…conclusions, anyone?
A few days into the writing, we did something I had been DYING to do for years.  We moved our little camp to Blue Miller's house and wrote songs with him, including the title track, Best Day Ever!  When I say 'dying' to do this for years, this is what I mean:  I knew Blue looong before I met him.  I was madly, deeply in love with the first two India Arie records (Acoustic Soul and Voyage to India).  I marveled at the songs, the production, knew every note, every solo, every harmony.  Blue was not only the writer of many of those songs, he was the distinctive and soulful acoustic guitar player who was the source of countless conversations and revelations.  I dreamt and talked of getting to write with him 'someday.'  'Someday' came, and it was more fun and more glorious than I could've imagined.  Blue jumped right into our leaf pile and we all had a blast.
Once we had the seven songs in place for our EP, we headed back to Blue's studio to make the record.  This is where something crazy happened—at least to me.  More back story:  Like many of you, I was that kid who lived for music.  I remember walking to school in 3rd grade and crying because I had the thought that I might grow up and not love music anymore.  Through high school, college, the rest of my twenties, I inhaled music, and I worshipped players.  My first husband, Alan, and I talked endlessly about records, solos, bands.  Neither of us could wait to play the other (and our friends) the new music that shook our consciousness and blew open the doors to new awareness.  We compared, contrasted, & analyzed, but mostly we just reveled in the glory.  We felt like we knew the best of the best in every genre (well, jazz, funk, R&B, fusion, rock, Americana), & we were proud of our attention to those details.  It's funny how few details I remember now.
As the burden of adulthood became heavier than I expected, I somehow quit listening with the same visceral appreciation.  I've listened to great records and truly enjoyed them.  I've made tracks in various studios and been blown away by the brilliance of the players.  I've relaxed at the end of a long day with a great record, and a, "Why don't we listen to music more often?"  But I've somehow become just a little dulled to the magic entering my ears and my soul.  The fact that everyone works in studios in Nashville with players that can do everything they're asked to do, and do it better than most anyone in the world, might be part of the reason.  The fact that I've written close to 60 songs since mid-March (and that's the usual pace), might be part of the reason.  The fact that I've become more focused on my limitations as an instrumentalist, rather than on the brilliance of others, might be part of the reason.
Anyhoo, going on forever, sorry.  Here's the point:  As Blue laid his legendary acoustic genius, tenderness, virtuosity and style all over our record, I was moved to tears, more than once.  As Doug Kahan laid his ultra-funky & lyrical bass playing on my favorite song on the record, Goodnight, I cried again.  My player-worship-exhilaration woke up from its grown-up grave and danced in the control room.
When I was in college, there was a period where I was trying to learn to play jazz as fast as I could so I could play with "those" guys—the budding geniuses I admired who got to play all the cool shit—together.  I was exploding with the desire to understand, and dying to be good enough to be a part of what the best players at school were doing.  It was all I could think about.  When I finally started a combo with "those" guys and we were playing music I wrote, I was ecstatic and driven.  So, when I was in Blue's studio last week, listening to the ultimate "those guys," playing music that I helped create, music that I LOVE, with such soul, grace and clarity, I was awed.  I remember now that awe is an appropriate response.
As Rissi put the frosting, the whipped cream, and a bucket of cherries on top of every single one of those cupcakes with her phenomenal vocals, we all knew we couldn't quit.  We were scrambling to figure out how we could make a full-length record—how fast could we write and produce three more songs?  Well, we're about to find out!!  Of course, I'll let you when the record's coming out as soon as I know.  And I'll hope that there's a chance that, even if The Best Day Ever doesn't re-awaken your sleeping wonder-giant, like it did mine, it'll make your burden of adulthood a little lighter than you expected.  : )
March 14, 2012
Hey friends!  I don't know why, but spring just feels so much better than winter.  And daylight savings time always makes me feel like there's hope for some long-awaited freedom.  Hope you all are feeling as free as I am right now.
Meanwhile, Chris has made it to the live rounds of The Voice!  He TOTALLY deserves your vote!!  He's in my video in the post below…if you don't know him, you'll see how incredible he is!
Jenny Gill's record is coming soooon!!  And I have songs on it!!
Love and happiness!
d
February 1, 2012
OK, my readers, mighty and few, I am SO excited about CHRIS MANN'S audition for The Voice in the coming few minutes I just had to share it with you.  We've watched and loved Chris through so many phases of this brutal thing we call the music business.  To know that he's finally getting his shot is incredibly gratifying.  I'll be back the moment it's over.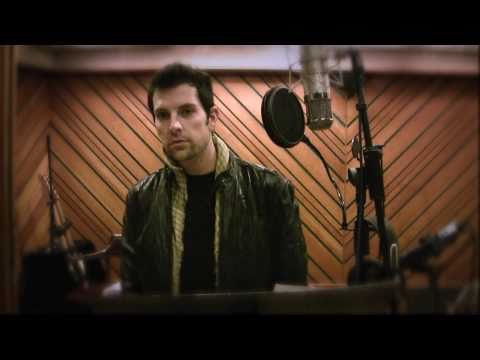 January 18, 2012
Hey fabulous friends!  Can I say that I am SOO lucky to be in a world of musical geniuses and beautiful friends, and I am crazy lucky that often these two coincide.  I get to connect with people  I love and admire–pretty much all the time.  I'm grateful for them, and for any of you who've taken the time to drop by here!  So, THANKS!  PLEASE sign up for my mailing list–the seven people on there right now might be getting lonely! : )
Hey–the Blair Hit Songwriter Series is up an running with a CRAZY list of guests, including CRAIG FREAKING WISEMAN!!  Just SOME of the guests this fall will be Gordon Kennedy (Grammy Award-winner, Change the World); Gavin Mikhail (wildly successful independent artist/songwriter); Dave Brainard (cutting-edge amazing producer for Jerrod Nieman and many others); Damien Horne (brilliant indie artist AND member of The Farm); Steven Dale Jones (One More Day, Diamond Rio; He Gets That From Me, Reba); Don Henry (Grammy Award-winner; All Kinds of Kinds, new Miranda Lambert record!); Charles Alexander (outsidetheboxmusic.com); Jeff Cohen (brilliant artist & writer w/zillions of film/TV placements); Cliff Audretch (Sr. Director, A&R, Showdog-Universal); Steve Bloch (independent plugger); Robert Filhart (ASCAP writer rep) and many more!!  You can still sign up!  Contact trisha.johns@vanderbilt.edu for more info.
Couple of quick updates….I just posted "If It Kills Me" from Elle Maze's new EP (ellemaze.com).  We won an international contest with that song a year or two to go–it was an Effigy Award winner for best Power Pop song for  in FameGames, a radio program created by Tony Cowell, brother of the infamous Simon.
SOO many exciting things happening!  I got to hear a preview of some amazing new tracks today–songs that I wrote with Chuck Jones, Tiffany Vartanyan and the BRILLIANT young artist, Savannah Jones!!  Her scratch vocals alone are ridiculous!  And the tracks are so flippin' cool–and it's not just because I COMPLETELY freak out over Michael Rhodes' bass playing….
My sweet Ricky and I have lots of other cuts on the way–Jess Moskaluke (winner of the 2011 Canadian Country Music Awards New Artist Showcase, jessmoskaluke.com).  CanNOT wait to hear it–she is phenomenal!!  Then there's More Like Me, the extreme triplet magic of Jared, Justin and Jordan Roberts–these boys are literally the source of all sunshine and light!  There's lots more–but I won't tell you it all because I won't have anything to write about later.
Hope your deep, good dreams are coming true.  Much love.
November 29, 2011
Hey friends, old and new! Welcome to the news section of my website!!
So many HUGE and exciting things to talk about lately, I hardly know where to begin! Let's start with the release of the Survivors Series new app for the ipad and the iphone on Dec. 7, 2011!! When I tell you that book publishing will never be the same after this moment, I will not be exaggerating, and I won't be alone in saying so…read more on the Projects page and check it all out at chafiecreative.com!!
In conjunction with the release of the Survivors app, we've just released a video starring the absolutely awesome JENNY GILL (yes, Vince's daughter) and PATRICK THOMAS (yes, he was on The Voice last season)!!!!  Please check out Who You Are!  I was incredibly privileged to produce these gifted artists!! You can buy it on itunes!
Check out KENDRA CHANTELLE'S new record, Unthinkable (I co-wrote that!)!! She was on Idol last season and she will totally blow you away with the power of her voice and her soul!! You can buy it on itunes—that's where I got my first copy!
I have a charting single on the Texas charts (it's crazy that Texas is big enough to have it's own chart!). BRANDON BOLIN singing Don't Lie! Woohoooo! More itunes!
Dec. 8, 2011 I'll be hanging out in NYC at the Publishing App Expo (http://www.mediabistro.com/publishingappexpo/) with maverick genius AMANDA HAVARD and business guru L.C. HAVARD! We'll be on a panel called The Merits of Interaction: Transmedia Apps and the Reinvention of Storytelling. Don't you wanna go to that?
Look for my songs all over upcoming projects by Jenny Gill, Jess Moskaluke, Brandy Clark, and many others!!!!